Embrace fully furnished shared office spaces at prime locality in Bhubaneswar, a modern city designed by the German architect. These coworking offices are ideal for budding entrepreneurs, freelancers and start-ups. Unispace provides you customised cubicles and workstations without compromising on the professional atmosphere. The basic amenities include - high speed internet, meeting rooms, printer facility, inverter back up, pantry, etc. In addition, an individual attention to all your business needs is guaranteed.
Our super cool workspace in Patia, Bhubaneswar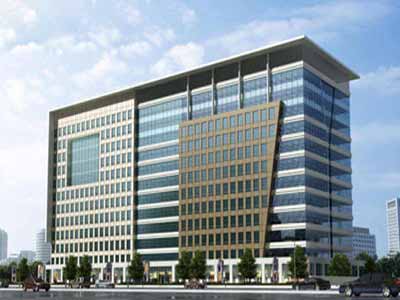 PATIA
A cool haven with IT hub, vibrant culture, varied business, and remarkable infrastructure, etc.
Give wings to your entrepreneurial instincts. If you are on the lookout for an inspiring coworking space in Bhubaneswar, think Unispace Business Center.
The highest standards. The happiest customers.
What our clients says ?
Perfect start needed for our small business. Cozy coworking spaces made available led to innovative ideas with knowledge sharing. World class business support services were provided to us with the best features included in a customized fashion. The best part is that we were offered dedicated resources instantly needed for SMEs for achieving targeted business growth. Thanks a lot!
- Venkat Kollipara, Sr. Manager, Logitech -
Please Acknowledge the below testimonial to post in our website : www.unispacebc.com The process of acquiring our office space was fast and perfectly streamlined. The location is also quite desirable for a business such as ours. Besides, the management team has been quite professional, and we are very happy with the support and services that we have received from Unispace.
- Ritu A Juneja, Asst. Manager-HR & Admin, Hitachi -
I was not sure of the kind of services to be received as far as renting private office space is considered being a freelancer. To my surprise, I was provided with extremely well sophisticated and synchronized services because of which I felt like running my business in a remote location as home away from home.
- Rakesh Battepati, Chief Technology Officer, Node Digital -
Fabulous! That's one word to say it all about the quality we received. We were looking for dedicated workstations in a small office space in one of the reputed business centers. Unispace provided us with several options to consider with spacious work spaces made available to us. Extremely thankful to the additional services provided like 24x7 WiFi access, Personalized Reception and Spacious Lounges.
- Sunil Raj, HR Manager, Power IT Services Pvt. Ltd. -
A perfect place with corporate ambience , warm yet professional neighbourhood. Unispace is located in strategic locations to facilitate smooth running of business and accessible by whole gamut of support services. for a small to mid level companies, it eliminates the stress and need to maintain own administrative and logistic departments. A decent partnership for physical aspect of business.
- Ravisankar Kodukula, Head- Operations & HR, i-raysolutions -