Eliminate "Obvious" Fall-outs to Succeed
With few start-ups hitting up quite big, success stories of the entry-level entrepreneurs have been highlighting the past decade. Few even managed to change the face of the business process so far in vogue. However, for every start-up that is successful, there are countless others, who fail; with some mysterious and undetected flaws. Studies by Forbes show that only 30 % of the upstart tech firms can make it out till 20 months subsequent to fund raising. The success rate is even lower something around 4-5 % with start-ups for consumer hardware product with seed crowd funding. So ask yourself if your business is streamlined with the following precautions to win over?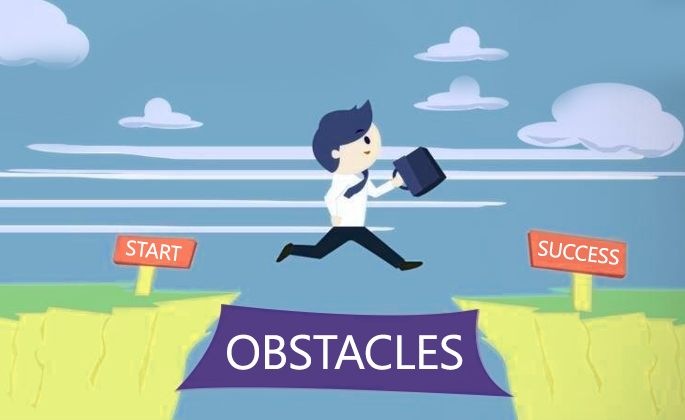 Well-Coordinated Business Plan – An organized and working business plan and it its execution is the very first condition of a successful start-up. Skipping this planning part would make your research idea, marketing strategies and its executions operate in dark. Now, if planning gives business a physical structure; marketing and consumers are respectively the heart and soul of your business. Yet most of the entrepreneurs fall out in making a keen symmetry between the "costs of acquiring customer" (CAC) and "lifetime value of that customer" (LTV). A marketing flaw indeed. A perfect business model for start-ups should be brings and maintains maximum customers with minimum costing on marketing.
Better Market Knowledge – The product that you are launching must meet the needs of the market and identify the target customers whom you will be selling your service. Customers or clients are your ultimate judge and hence your business planning and marketing collaterals must concern consumer behaviour as the bull's eye. Once you gain the required market knowledge you set can specific goals for your business; those targets that you aim to achieve in few years down the line. Strategize your business plan based on these goals and I bet you will win the match.
Upgraded to Latest Technology – Technology can work wonder for start-ups. While offering better opportunity to market newbies; technology makes them more efficiently productive. Though you might have to devote time and effort to learning the technology which might be menacing at times. But then reluctance towards newer technologies will boost growth graph and financial stability of the firm in the long run.
Proper Costing Plan – For any start-up there is a requirement for basic infrastructural set-up like a
A physical address
A proper communication system internal and external
A skilled workforce.
Remember when you are a start-up you will have limited pockets; so plan your spending accordingly. Hire professionals, but not many, initially you will have less work, hence you might not be able to exploit a big team. A big idle team would be a waste of your resources. Go for serviced offices rather than independent offices which will save you money and hassles of office maintenance. You will have space flexibility as well. Start light; focus on priority points, and have success for sure.
Gain Confidence To Win – Lack of confidence on ability causes a fear of failure, a dangerous action that can lead to discouragement your efficiency. So you need to have confidence in yourself. The success of a business depends on many factors like energy, enthusiasm and the sense of obligation for the business. As an entrepreneur, if you wish to witness success, you have to see the other side of the coin that has challenges and sacrifices. Making mistakes is very obvious, but you have to consistently work on them transforming them into smart and profitable business decisions.